It may be the middle of July, and Merrimack Valley is enjoying warm weather, but it's never too early to begin thinking about the winter heating season. At Lamco Systems, our furnace installation and repair experts can make sure that your heating system is ready to go once the colder weather returns, and that you don't have to worry about any issues during the fall and winter in northern Massachusetts.
Avoid Major Issues This Winter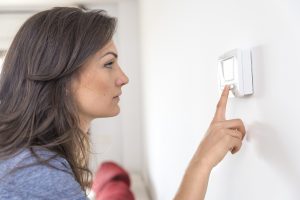 You probably haven't thought about your furnace since last winter, and from what you can recall, there were no major issues with your heat. Even if that's the case, it's always a good idea to have a certified HVAC technician take a look at your system before you turn it on for the season. The last thing you want is for your furnace to begin sputtering or making strange noises the first time you use it in October!
Replacing Your Furnace
Summer can be a great time for home remodeling projects, and if you're adding on to your house or changing the configuration of a few rooms, then you'll need to keep in mind how those changes will affect your HVAC efficiency. If your furnace is a bit outdated, or you're still heating your home with an oil-burning boiler, then now might be the best time to replace it. We can remove your old heating system and install your new furnace or boiler, and you can look forward to a home that's warm and comfortable.
Make an Appointment Today
As the year grows older, more and more people will be thinking about their furnace and how well it's going to work during the fall and winter. Those who are concerned that they may not have adequate heat during the colder months of the year will be scheduling HVAC service appointments, so it's better to call now, rather than to wait a few more months. If you want to make an appointment that works with your schedule, then call us today and we'll find a time that's best. We will come to your home, inspect your furnace, and recommend any repairs that we feel will make your system work more efficiently. We also offer 24-hour emergency service, so if something goes wrong in the middle of the night, we'll be there!
To schedule your appointment, please call us at (978) 674-8837, or fill out the form below and a member of our staff will respond as soon as possible. If you're not sure whether or not we're the best choice for your furnace repair, then read a few of the reviews that past customers have written about us. Our goal is to always provide amazing service to every person who calls!
Summer is flying by, and if you're starting to think about the colder weather that will soon be here, then don't let time get away from you. Contact Lamco Systems in Merrimack Valley today and see why we're your Top Rated Local® HVAC experts!
We look forward to hearing from you!